Dashboard Switcher
All Features
Here you can find an overview of the functions of Dashboard Switcher.
Custom Welcome Screen

Implement your self-made Wordpress Welcome Screens into your clients websites. Provide a fully customized experience for your customers.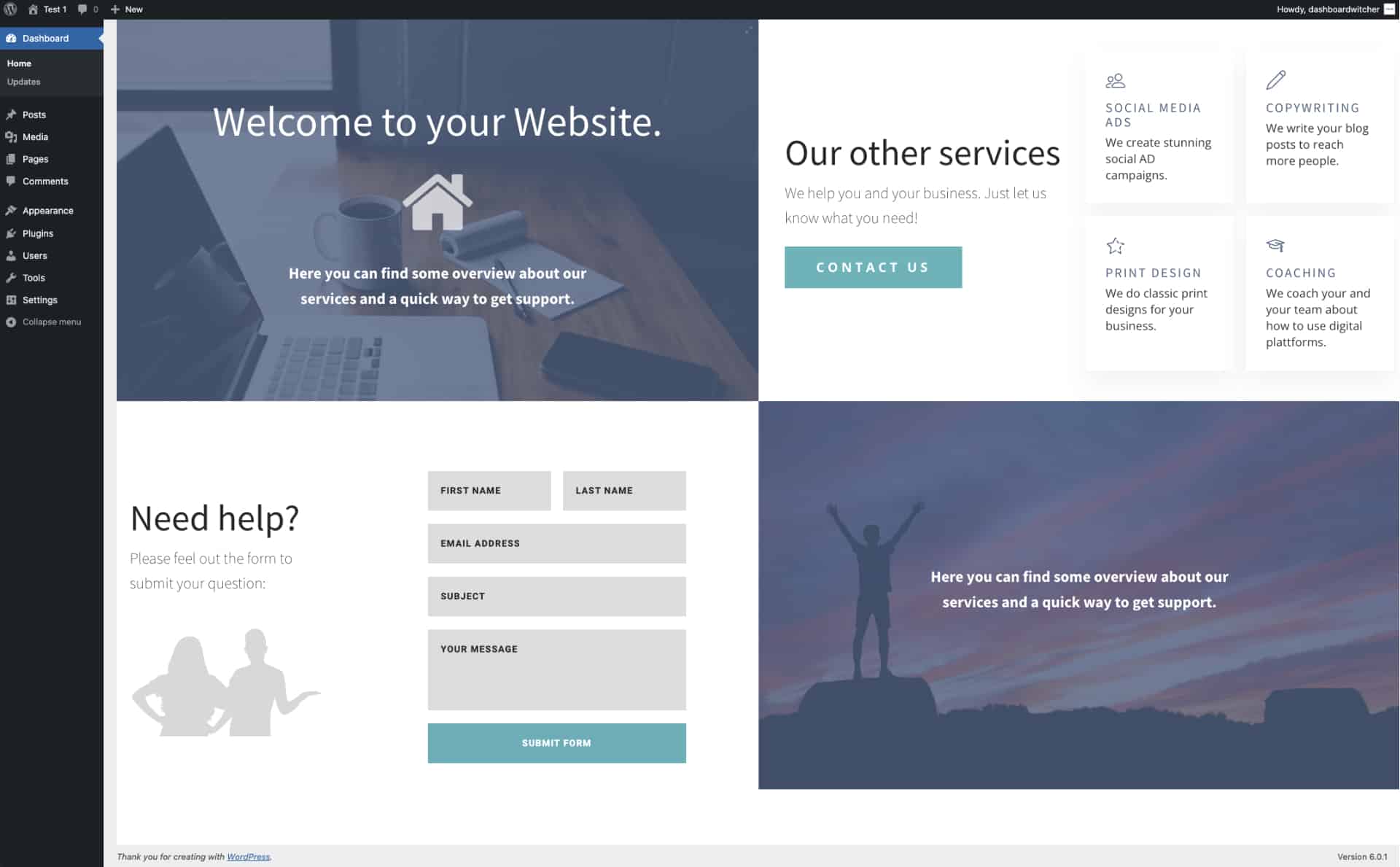 Custom Dashboard Pages

Add your own pages to the WordPress main menu and implement your self-built content there. It allows unlimited possibilities like: a support re page, a page with tutorials, a page with the latest service offers from your business, your latest blog articles ... etc.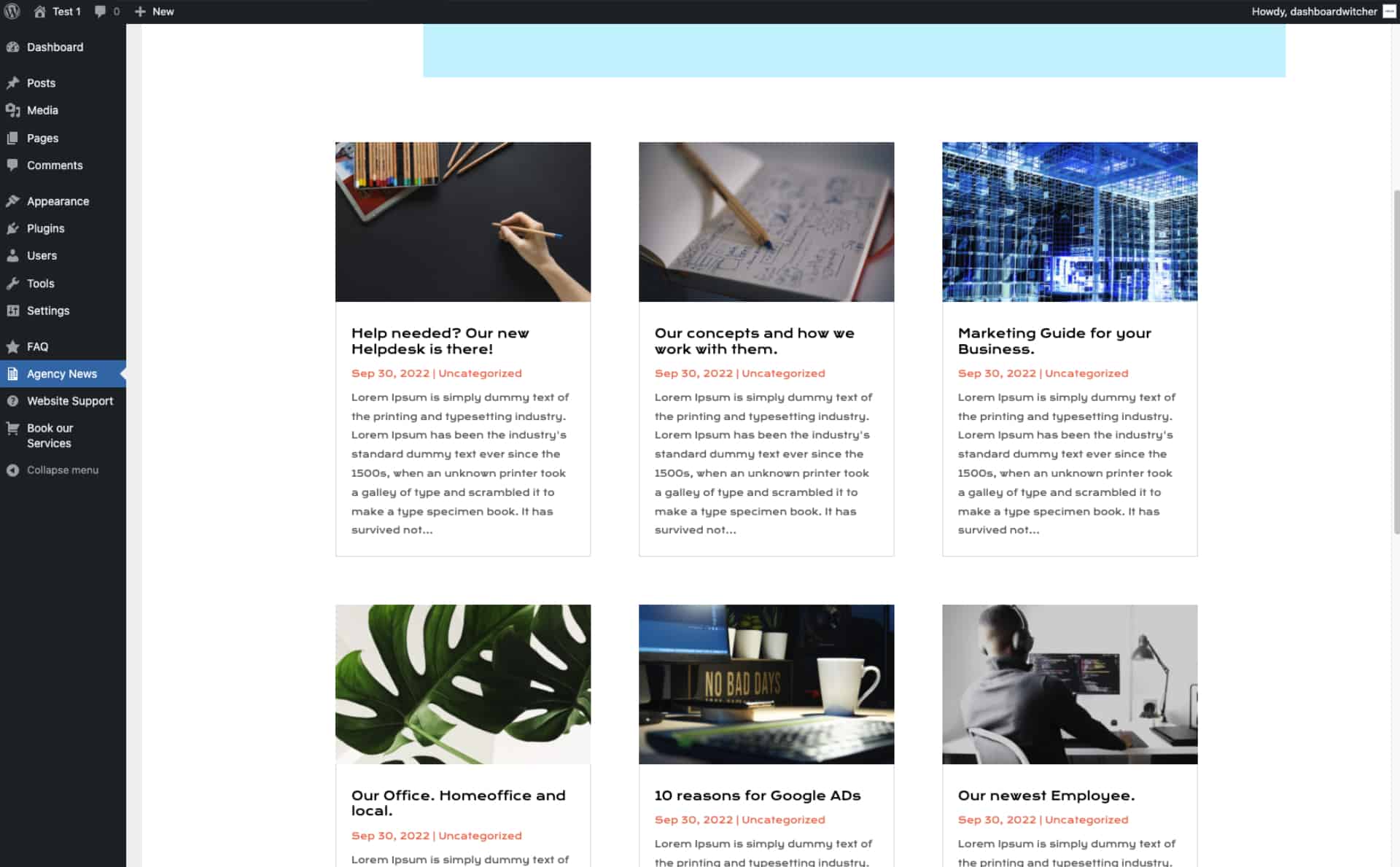 Custom Welcome Screen Elements

Implement self-built elements on the WordPress Welcome page. So you can mix self-built elements, with WordPress Basic elements and third-party elements (e.g. WooCommerce stats).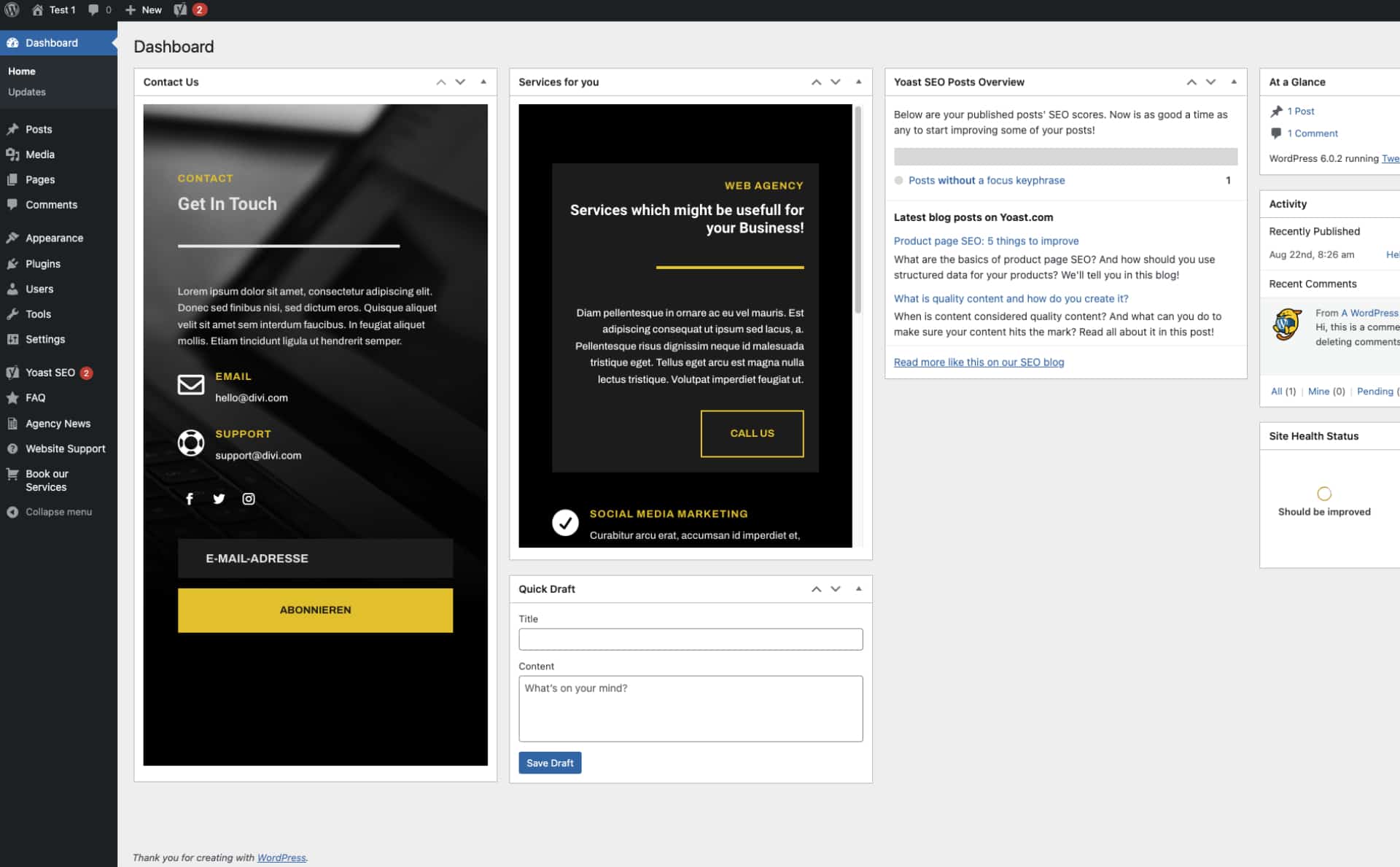 Synchronization

Build and maintain your content once and synchronize the changes across all your client websites.


Multisite ready & Restriction

Push your custom pages to all subsites of the multisite network. The plugin is not displayed in the backend of multisite subsites.


Easy to Use - No Code

There are no coding skills required. Use any page builder to build the content you want.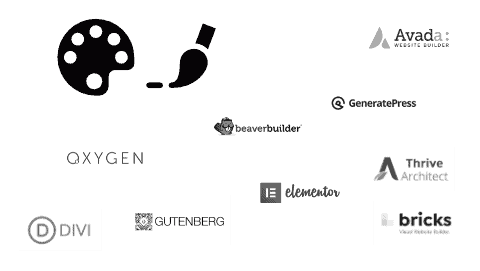 Menu Icon picker for the custom pages

Change the menu item icon of pages you have integrated. You have a the wide range of WordPress icons to choose from.


User role management

Extensive settings options, who should see your self-created content in the WordPress backend.


Security Options for iframes

Security settings to customize the implementation of the Welcome Screen iFrame.


Any Questions?

If you have any questions about the features, feel free to
contact
us.